2022-11
SUPER_ID
SUPER_ID ist eine künstlerische Arbeit von Tristan Schulze beauftragt von der Kulturstiftung des Bundes / Magazin #33. Die Arbeit verbindet aktuelle Technologie der Gesichts- und Stimmerkennung zu einer Schnittstelle zwischen Digitaler und Analoger Welt. Der Benutzer kreiert mit biometrischen Daten einen einzigartigen Avatar, der per Gesichtstracking ähnlich einer Maske oder Tattoovierung in Echzeit auf das Gesicht projeziert wird. Es vermischen sich die Verschlüsselung persönlicher Daten mit einer direkten Visualisierung anhand kulturelle Codes.
SUPER_ID is an artistic work by Tristan Schulze commissioned by the Kulturstiftung des Bundes / magazine # 33. The work combines the latest face and voice recognition technology into an interface between the digital and the analog world. The user creates a unique avatar using biometric data, which is projected onto the face in real-time by face-tracking similar to a mask or tattoo. The encryption of personal data is mixed with a direct visualization through cultural codes.



MAGAZINE #33
---
Entwicklung des Heftes
Das Magazin Nr. 33 "Schnittstellen" der Kulturstiftung des Bundes betrachtet die Kunst unter den Bedingungen des digitalen Wandels. Gestaltet wurde es von Bureau David Voss
Das Heft kombiniert klassische Heftinhalte mit digitalen Augmented Reality-Inhalten. Das digital argumentierte 3D-Gesicht als Schnittstelle zwischen der digitalen und realen Welt bildet den Zugang zur Arbeit SUPER_ID. Das Cover Artwork sowie das Poster wurden gemeinsam mit dem Bureau David Voss auf Basis der SUPER_ID Software entwickelt.

The Magazin #33 – Schnittstellen – of the Federal Cultural Foundation was co-authored with the Bureau David Voss </a > developed and designed. The booklet combines classic magazine content with digital augmented reality content. The digitally argued face as interface between the digital and real world makes the access to the work SUPER_ID. The cover artwork as well as the poster were developed together with the bureau David Voss on the basis of the SUPER_ID software.

---
Launch des Magazins #33
Die feierliche Veröffentlichung des Magazin #33 fand am 5.11.2019 in der Galerie für Zeitgenössiche Kunst statt. Im Rahmen dessen wurden die Heft AR Application und SUPER_ID vorgestellt.

The official publication of the magazine # 33 took place on 5.11.2019 in the gallery for contemporary art. As part of this, the magazine AR Application and SUPER_ID were presented.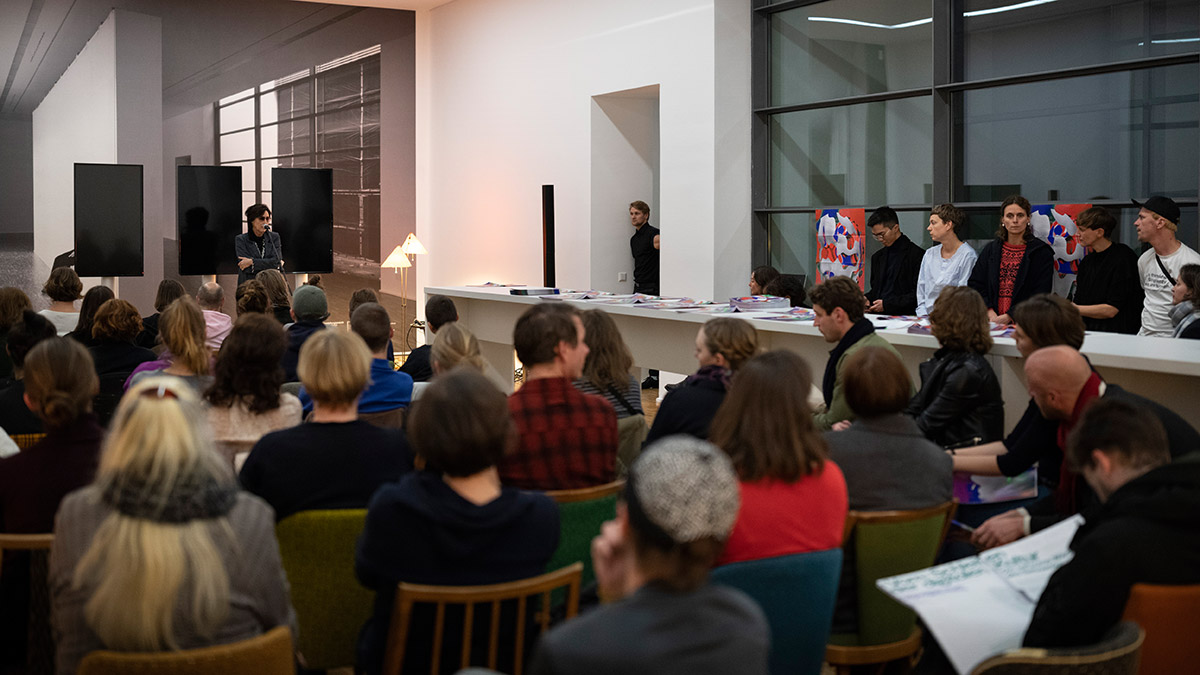 http://falkwenzel.de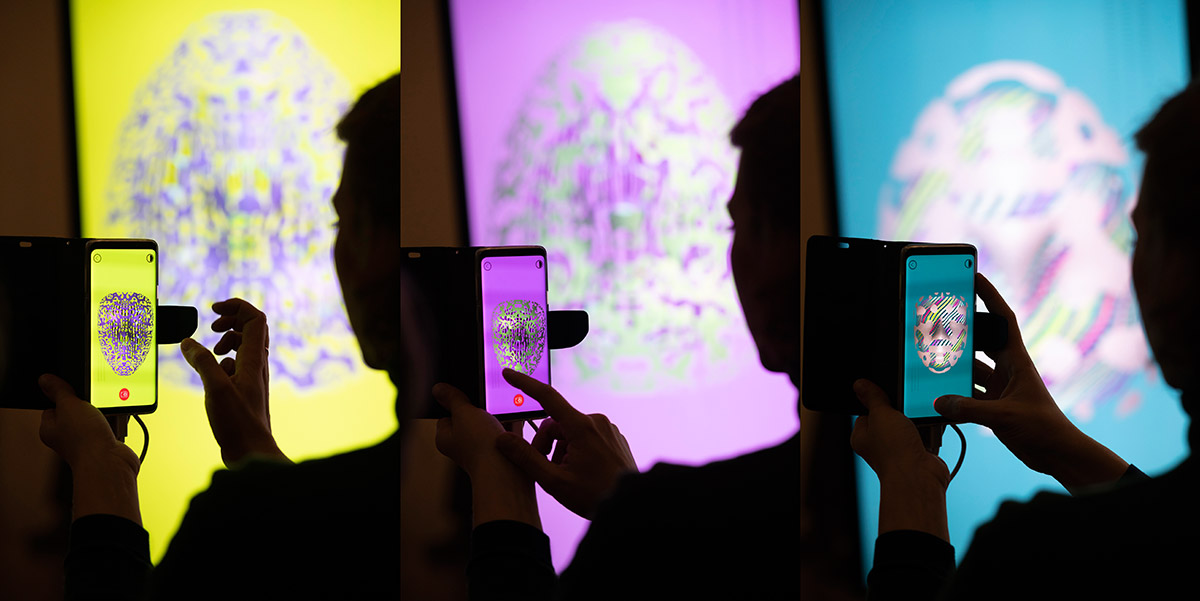 http://falkwenzel.de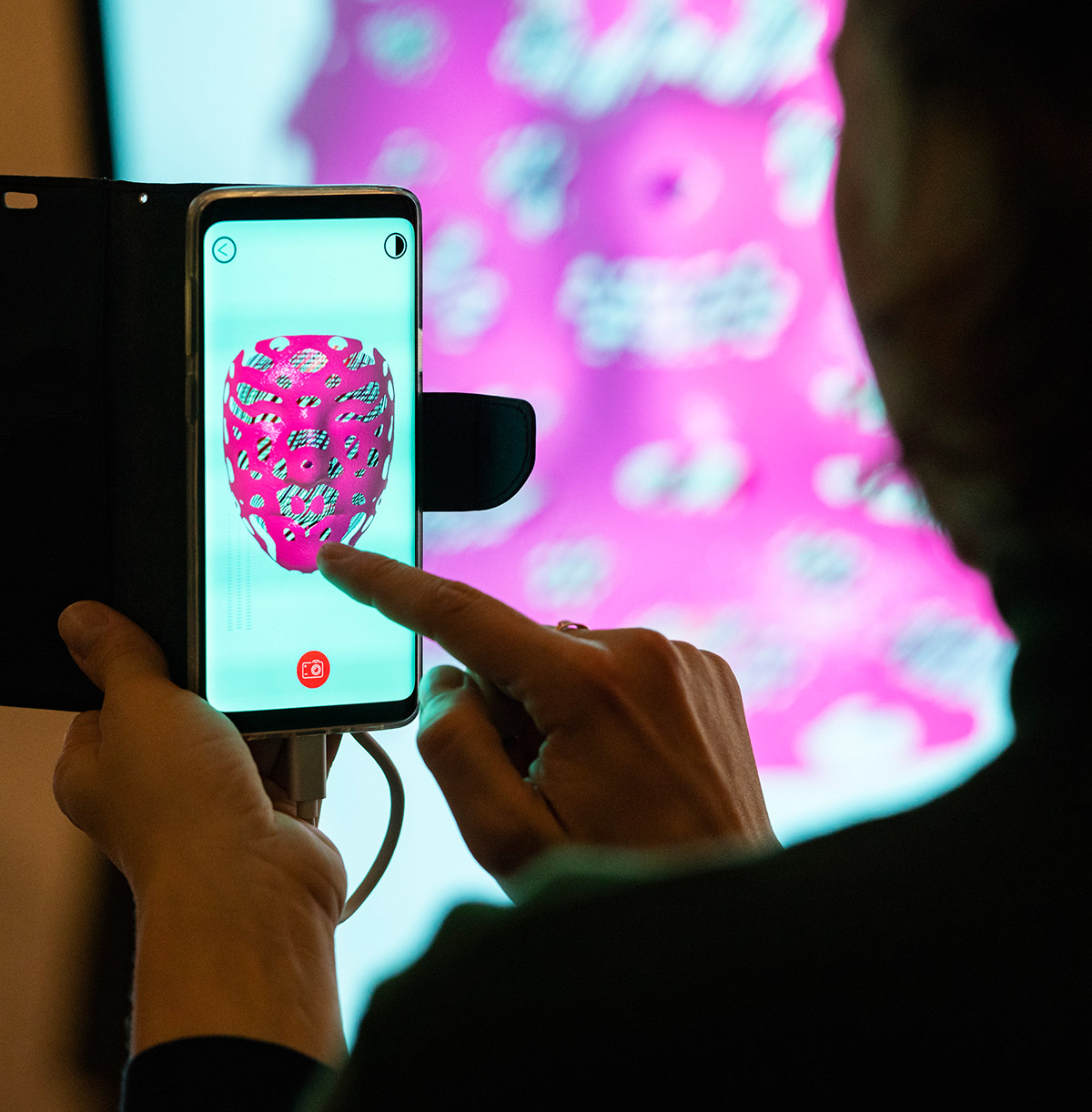 http://falkwenzel.de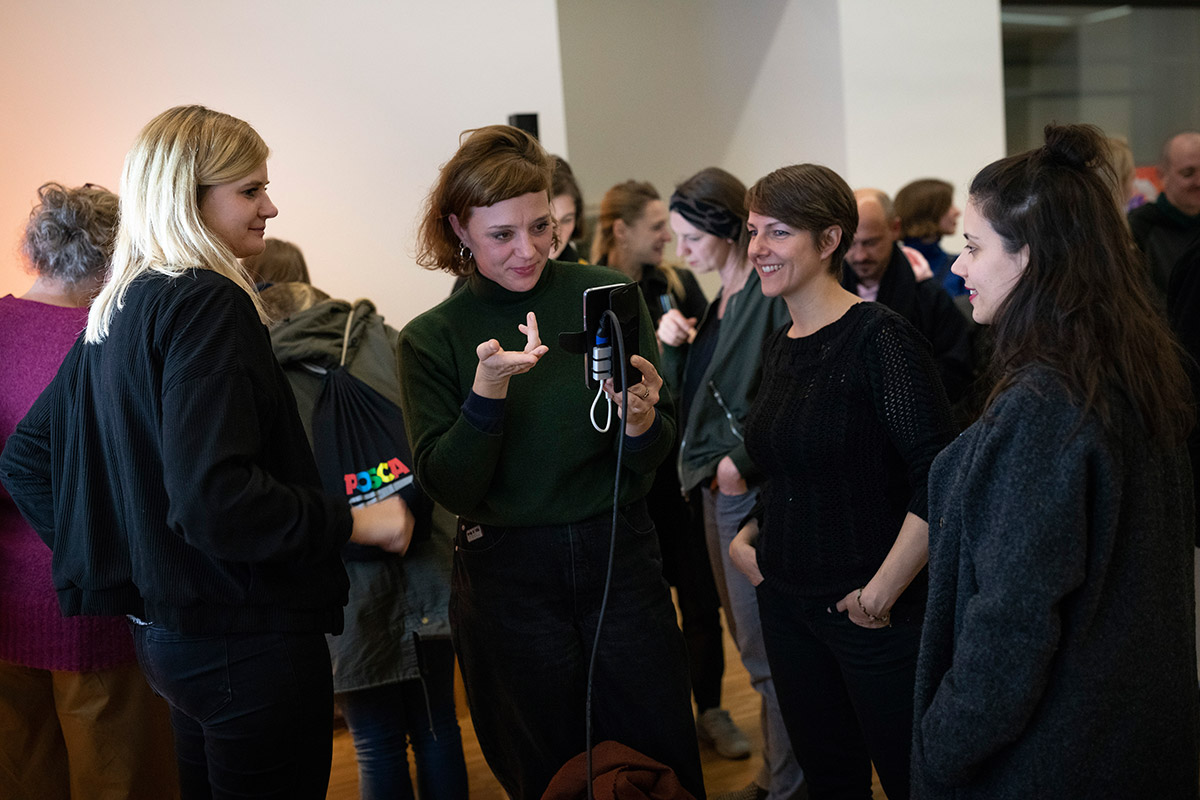 http://falkwenzel.de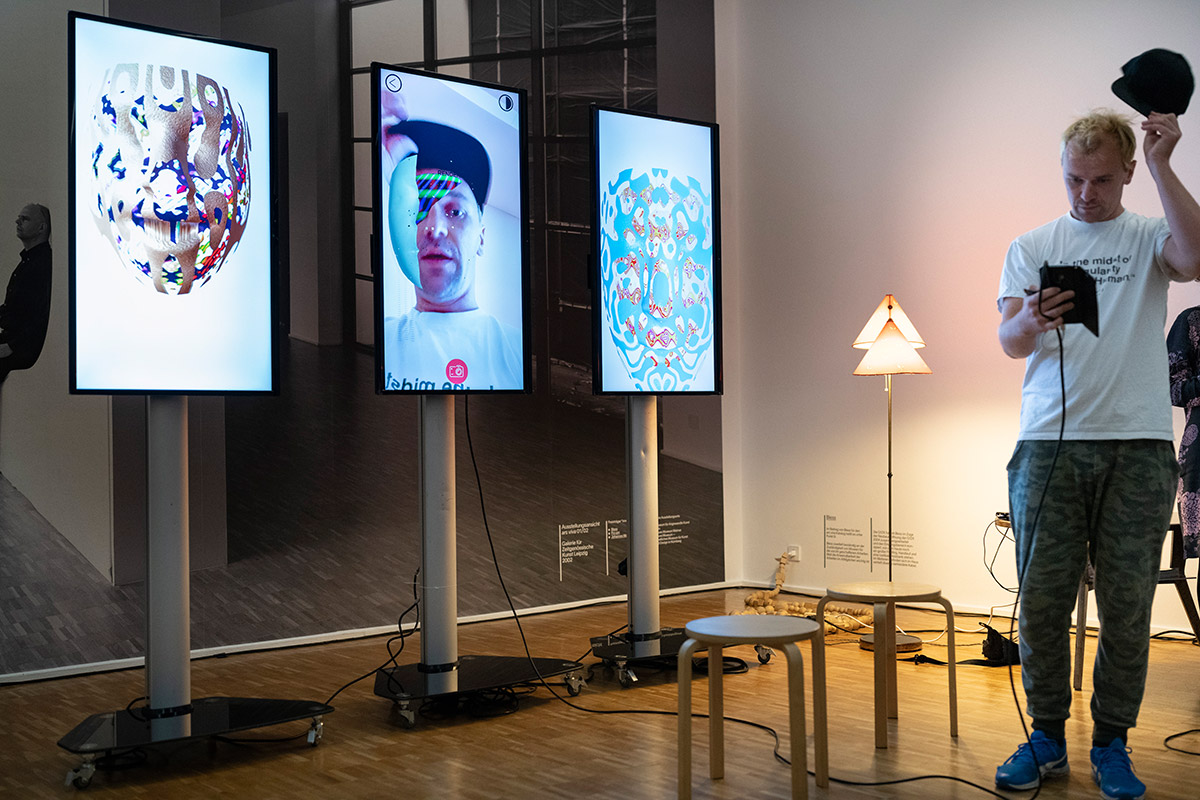 http://falkwenzel.de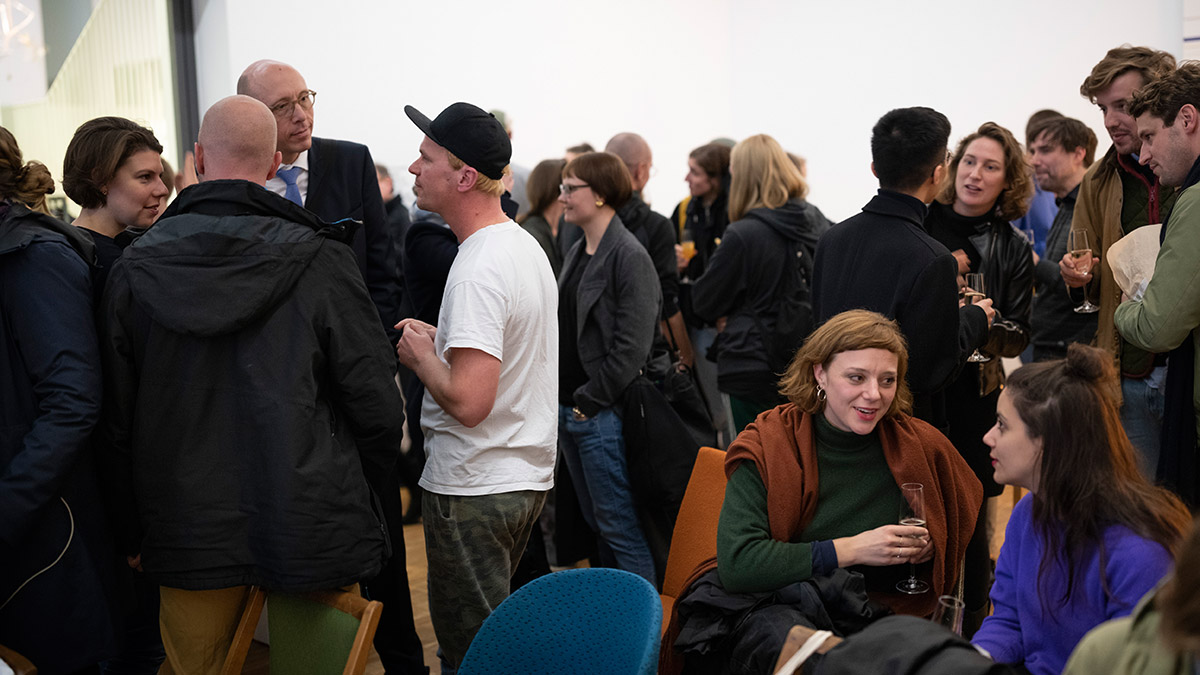 http://falkwenzel.de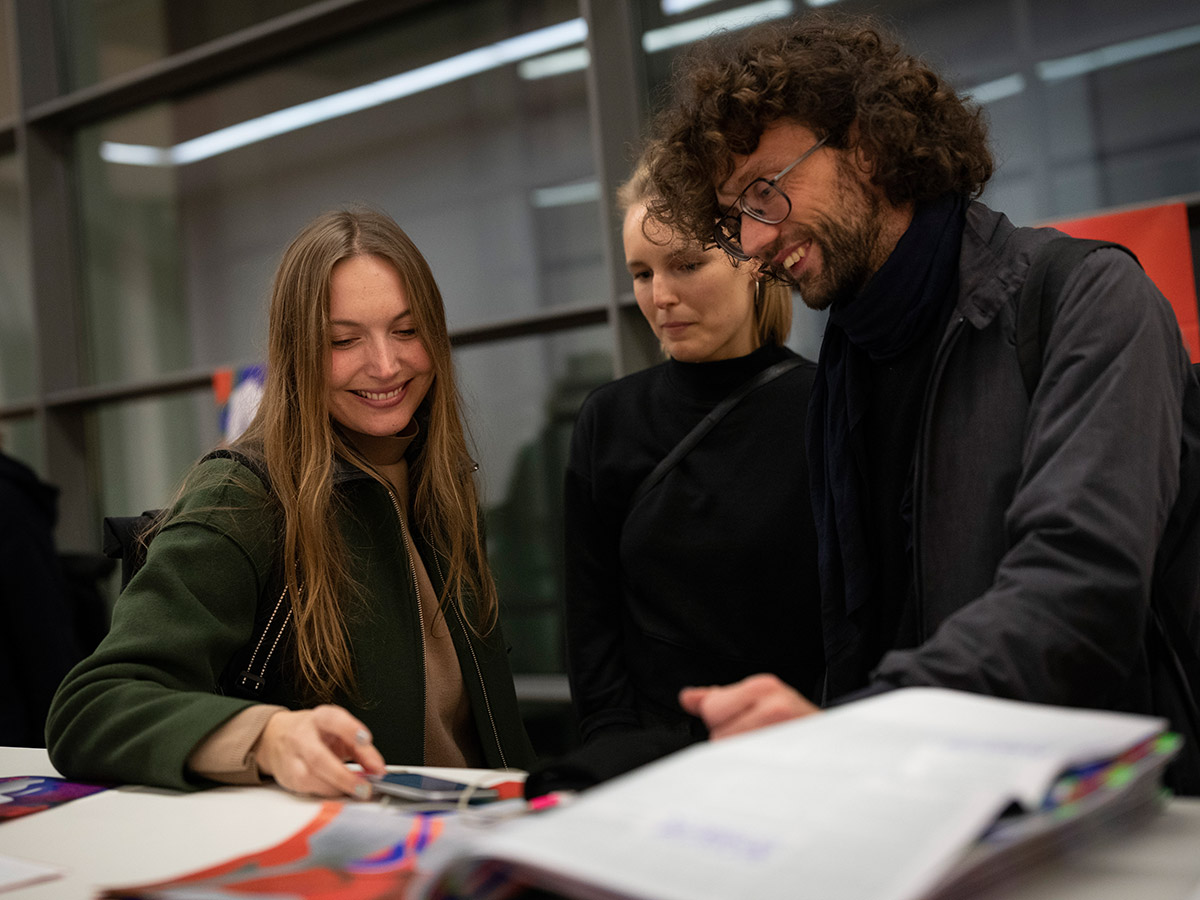 http://falkwenzel.de
SUPER HUB
In absehbarer Zeit werden neuronale Schnittstellen zwischen Mensch und Maschine keine Utopie mehr sein. Wir werden in der Lage dazu sein, ganze Gedankenströme digital festzuhalten und erneut zu übertragen – und möglicherweise damit unser menschliches Gedächtnis zu erweitern oder sogar Teile von dem was wir als Bewußtsein verstehen ins Digitale übertragen zu können.
Doch was folgt dann? In welchem Verhältnis steht diese digitale Präsenz zu unserem körperlichen Ich aus Fleisch und Blut? Sollten wir in ferner Zukunft in der Lage sein unser eigenes Bewußtsein ins Digitale zu übertragen wird das unser Verständnis von Identität grundlegend verändern.
SUPER_HUB ist eine Videoarbeit, die einen Webeclip von einem fiktionalen Anbieter für neuronale Transferdienstleistungen zeigt. Deren Dienstleistung umfasst den Transfer von neuronalen Daten über geeignete Schnittstellen mit einem zentralen Online HUB.
Der HUB ist eine digitale Welt, die körperlose Interaktionen zwischen den Usern ermöglicht. Als User bezahlt man für den Aufenthalt in diesem digitalen Paradies und hat die Möglichkeit optionale Services dazu zu buchen, die immer neue Arten des Erlebens anbieten.
Mit Hilfe von Trainingsalgorithmen können digitale Abbilder, also Avatare, erzeugt werden, die durch unser Verhalten trainiert werden um eigene Entscheidungen in dieser Welt treffen zu können.
——————————————
In the foreseeable future, neural interfaces between humans and machines will no longer be a utopia. We will be able to digitally record and retransmit entire streams of thoughts – and possibly thereby expand our human memory or even transfer parts of what we understand as consciousness into digital form.
But what follows? How does this digital presence relate to our physical flesh and blood self? Should we be able to transfer our own consciousness into digital in the distant future, this will fundamentally change our understanding of identity.
SUPER_HUB is a video work that shows a web clip from a fictional provider of neural transfer services. Their service includes the transfer of neural data via suitable interfaces to a central online HUB.
The HUB is a digital world that enables disembodied interactions between users. As a user one pays for the stay in this digital paradise and has the possibility to book optional services, which always offer new ways of experiencing.
With the help of artificial intelligence, digital images, avatars, can be created that are trained by our behavior to make their own decisions in this world.