2022-02
SCIN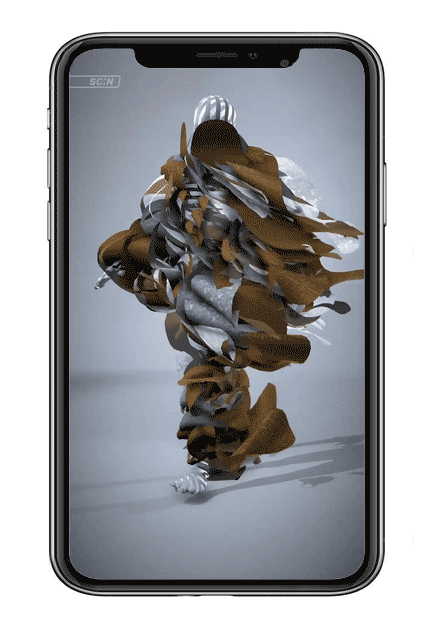 SC:N – THE GENERATIVE FASHION COLLECTION
Every outfit you see is unique. The SC:N #1 collection is based on complex algorithms that create a new appearance each time it is run. Each generated outfit first uses the body as a starting point to create a unique silhouette made up of shapes, cuts, materials, physical properties and colors.
CONTEXT & ORIGIN
SCIN is created as part of the exhibition "Covers" curated by Hai Nam Nguyen in the Gallery for Contemporary Art Leipzig (GfZK). The reference piece "SKIN" is a room installation based on a depth camera system created by Tristan Schulze. During Shutdown they decided to extend the exhibiton through releasing this application.
CREDITS
creation : Tristan Schulze
fashion consultant : Eva Howitz (tout les deux)
curation : Hai Nam Nguyen
sound : Erokia (freesound.org)
web : scin.tristanschulze.de
DOWNLOAD
SCIN is available for free at the common appstores. The size of the application varies based on the os framework between 30-60 MB.
https://drive.google.com/drive/folders/1T5RPp8c3XrUFuBmPkdHdzOttBoMZFEmQ?usp=sharing