ONE BUTTON AI v_2.0
👁 169 |
| 2023-09
ONE BUTTON AI ist ein minimalistischer interaktiver Prototyp, der sich mediativ mit dem Trainingsprozess künstlicher Intelligenz auseinandersetzt.
Das Stück besteht nur aus einem Arcade-Button und einem radialen RGB-LED-Ring. Das Konzept ist bewusst minimalistisch gehalten: Per Knopfdruck trainiert der Nutzer ein sehr einfaches KI-System. Die Häufigkeit und Dauer des Tastendrucks wird in Trainingsdaten für ein einfaches künstliches neuronales Netz umgewandelt und dieses damit trainiert.
Das neuronale Netzwerk wird zudem auf einem Bildschirm visualisiert, auf dem der Benutzer beobachten kann, wie sich das Netzwerk mit jedem Tastendruck anpasst und entwickelt.
Der Lichtring und der eingebaute Lautsprecher geben zudem ein direktes visuelles Feedback auf die Eingabe des Benutzers in Form einer KI-Antwort auf die Eingabe des Benutzers.
OBAI demonstriert damit grundlegend die Funktionalität von KI-Training.
Es provoziert eine spielerische Auseinandersetzung mit den Möglichkeiten und Grenzen von KI und fördert ein tieferes Verständnis und damit die Befähigung, sich ein eigenes Bild von dieser Technologie machen zu können.
Version 2.0 – aktualisierter Prototyp
Hardware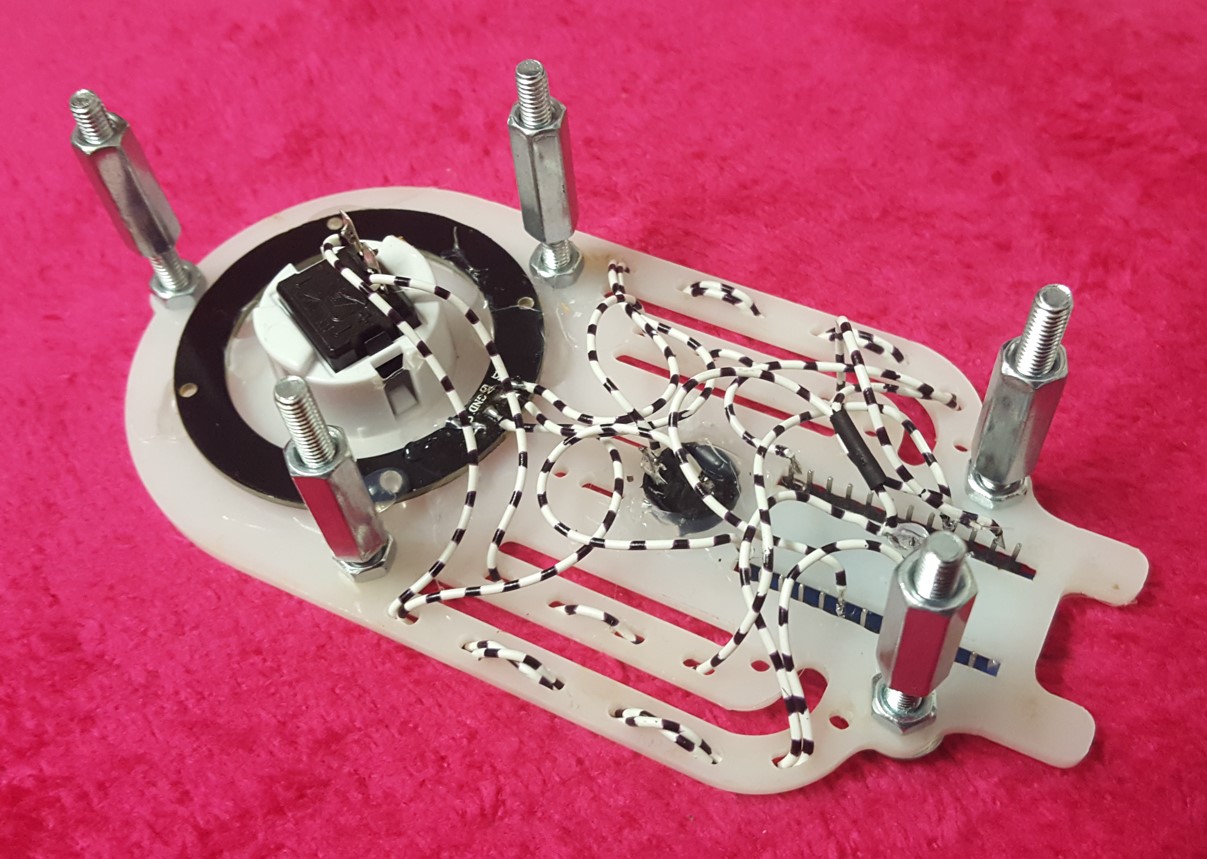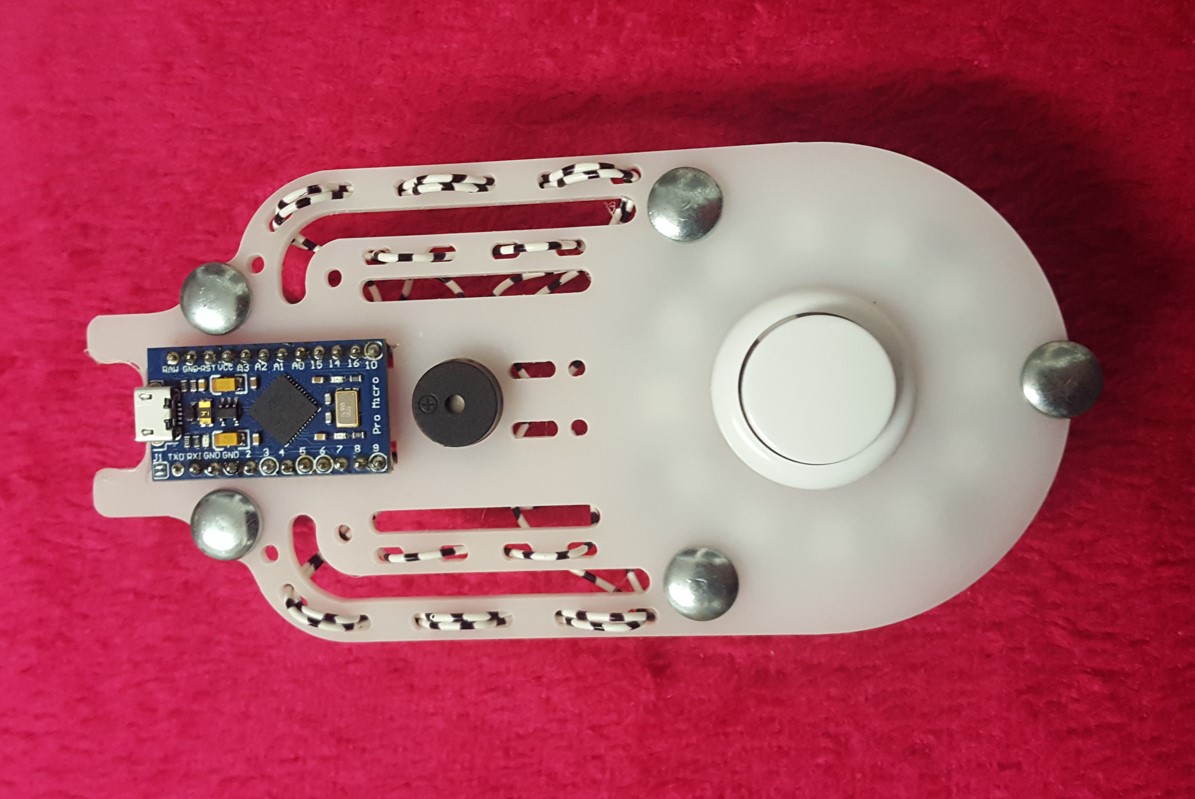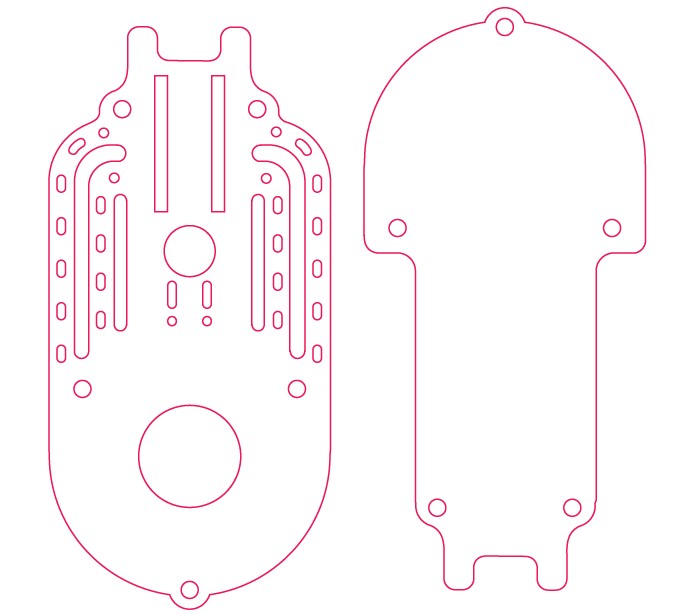 simple network visualization
The prototype sends a simple array of network structure data via serial port. With Processing, we can create a simple realtime visualization of the state of the neuronal network.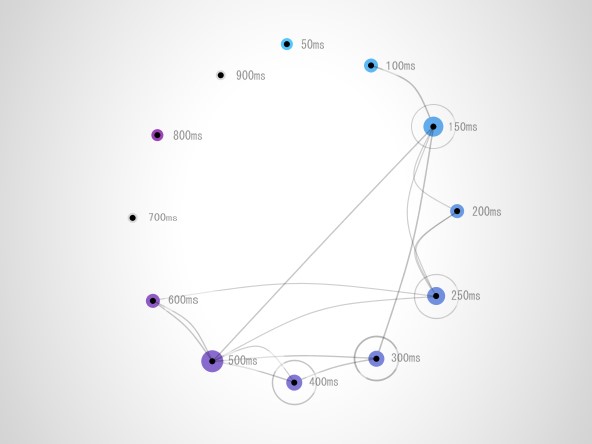 ---