pixelmatrix playground
| 2021-10
some pixelmagic done with one 16x16 matrix
This prototype series explores different approaches to work with a color pixel matrix as a tool for digital systems.
colormatrix as id


256 hoch 16 = 3.402823669209385e+38 mögliche ID's
81e87f74cc26f867e3237e95b45bfba3d98abf6c29.acf68ecd.68cde542cd5fa36fe739f4.7d7.74165c6c1e9cc.222.7293fb945959e.fc9.1388.545285de4fb.4d56d1.45d2cb17d531652b9.8c5e4dcc.6582a1271bd6f..df373f9b485f613bb3ec32.a.25d6.9f77d.2f31bf162c7ed897ae3f74432..96e4ce.8.df4
> Dotboss = alternative to NFT
> Dotboss = personal ID für was genau?
colormatrix as encryption
can the 16×16 matri be used as encryption of things?
generative creatures
create pixel creatures by algorithms





colormatrix as sound
generate an 8-bit sound from the matrix > how is the matrix read?
https://editor.p5js.org/simon_oakey/sketches/Lwm0x0w3F
colormatrix dna merge
pixelmatrix is mixed up with both inputs
oscillation, noise, mirroring of sources and filters

PAINT WITH DOTBOSS
https://preview.p5js.org/simon_oakey/present/e1pDgn6j1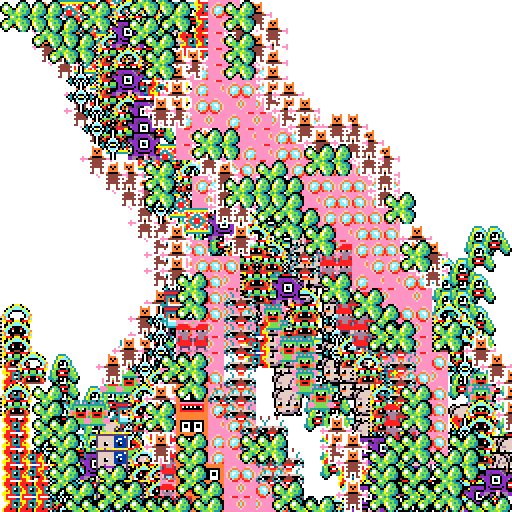 PIXELWELT Prototyp I
This scenario uses the drawn pixeltiers both as brush, as obstacle, moveable item and creature itself.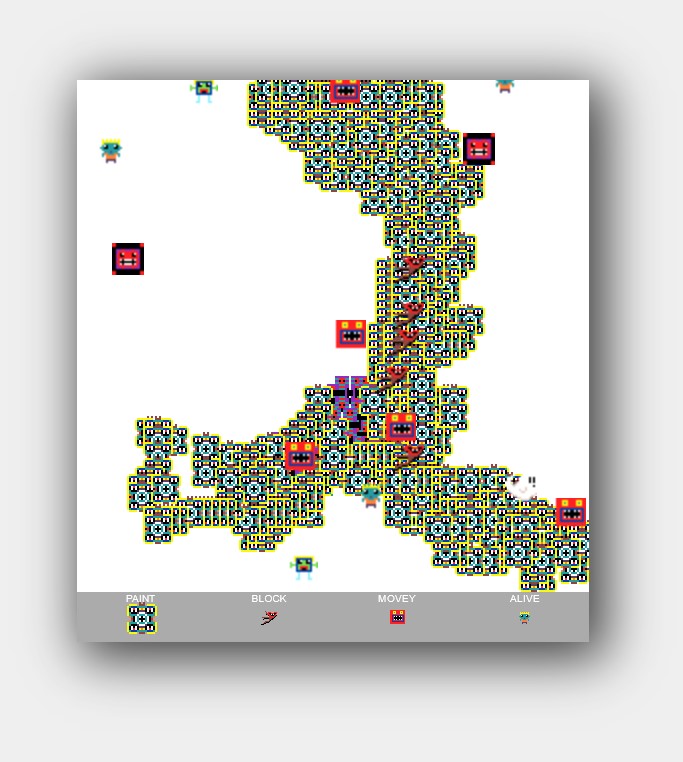 https://preview.p5js.org/simon_oakey/present/7uIha9MgS
https://editor.p5js.org/simon_oakey/sketches/7uIha9MgS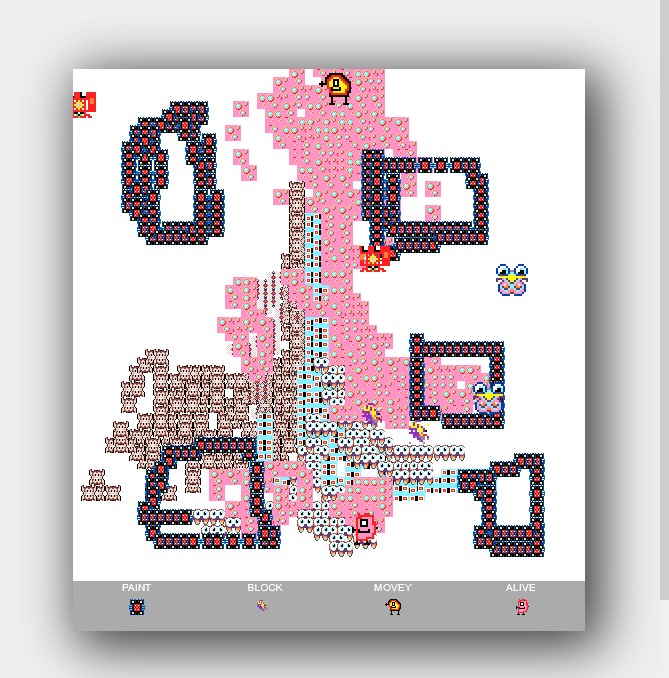 difference between background and interactive objects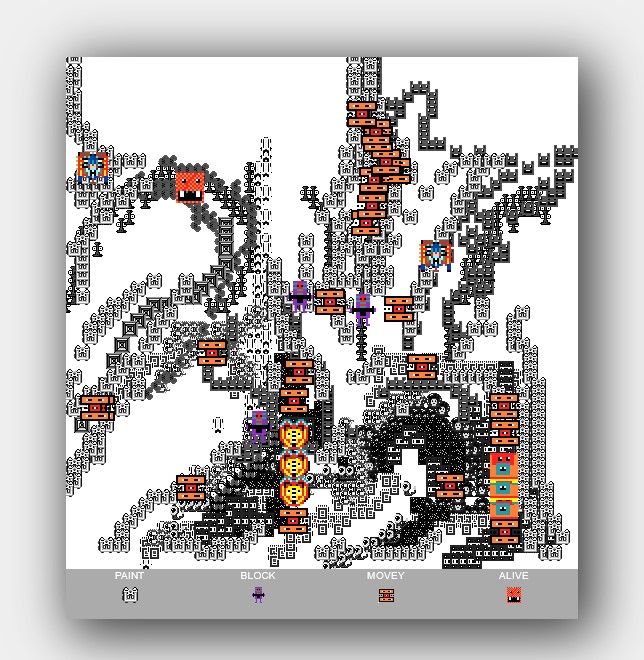 color palette difference between layers