2022-11
FLUFFY
FLUFFY is a collaborative project realized together with fashion designer Eva Howitz of HOWITZWEISSBACH and the Förderkreis der Galerie für Zeitgenössische Kunst in Leipzig. FLUFFY is a piece of clothing, a bag, a carrying system and privacy protection. FLUFFY is a locally designed and produced limited textile artist edition, inspired by the previous digital fashion project SKIN.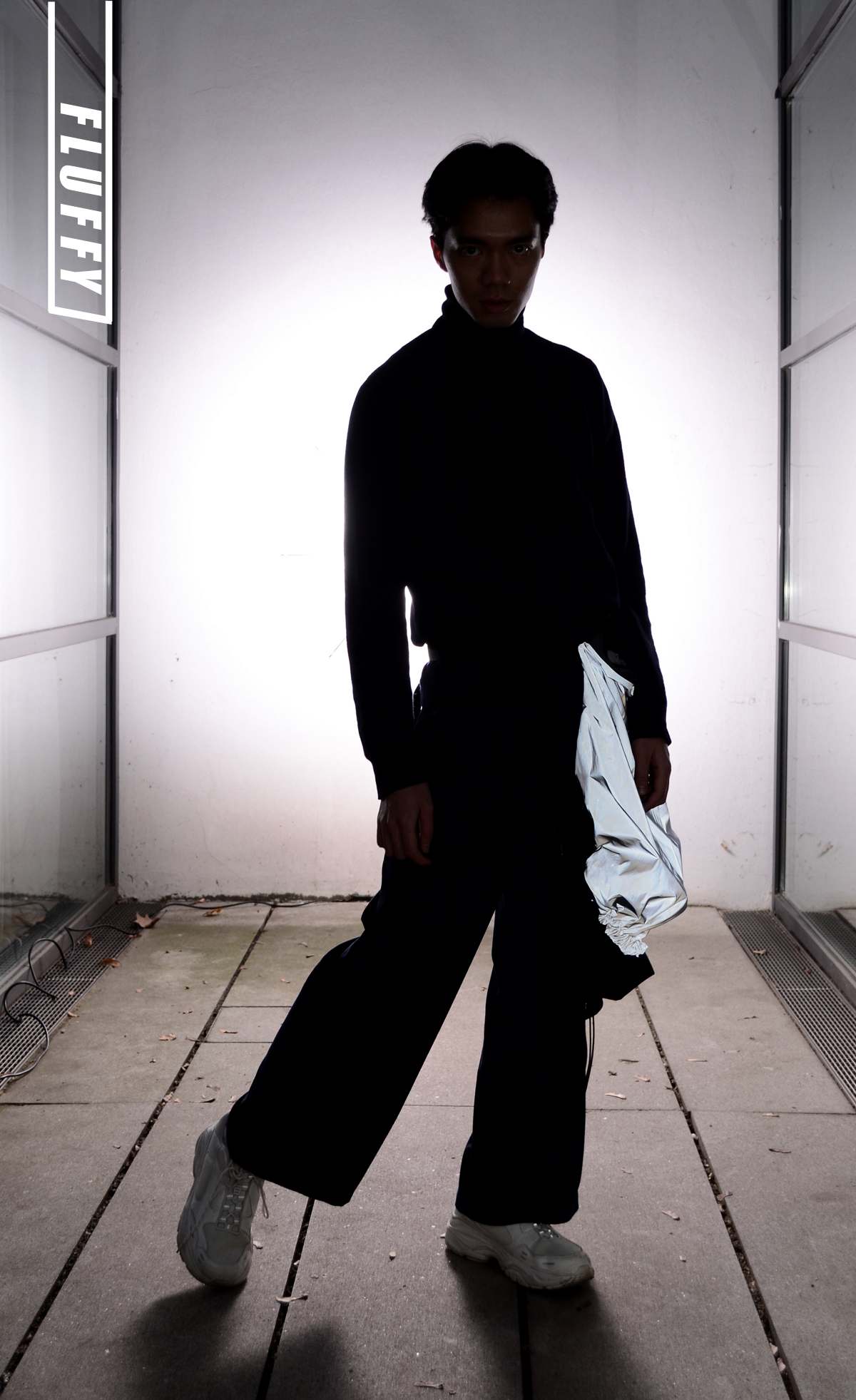 PROTECTION
With FLUFFY, the normative human silhouette can be modified in a simple, fashionable way. This slight, asymmetrical irritation of the body shape alone is useful as a carmouflage tool to easily disrupt or even prevent video surveillance or video identification. The iridescent surface reflects flash and infrared light so strongly that the user disappears behind a rainbow-colored light source in photos or video recordings.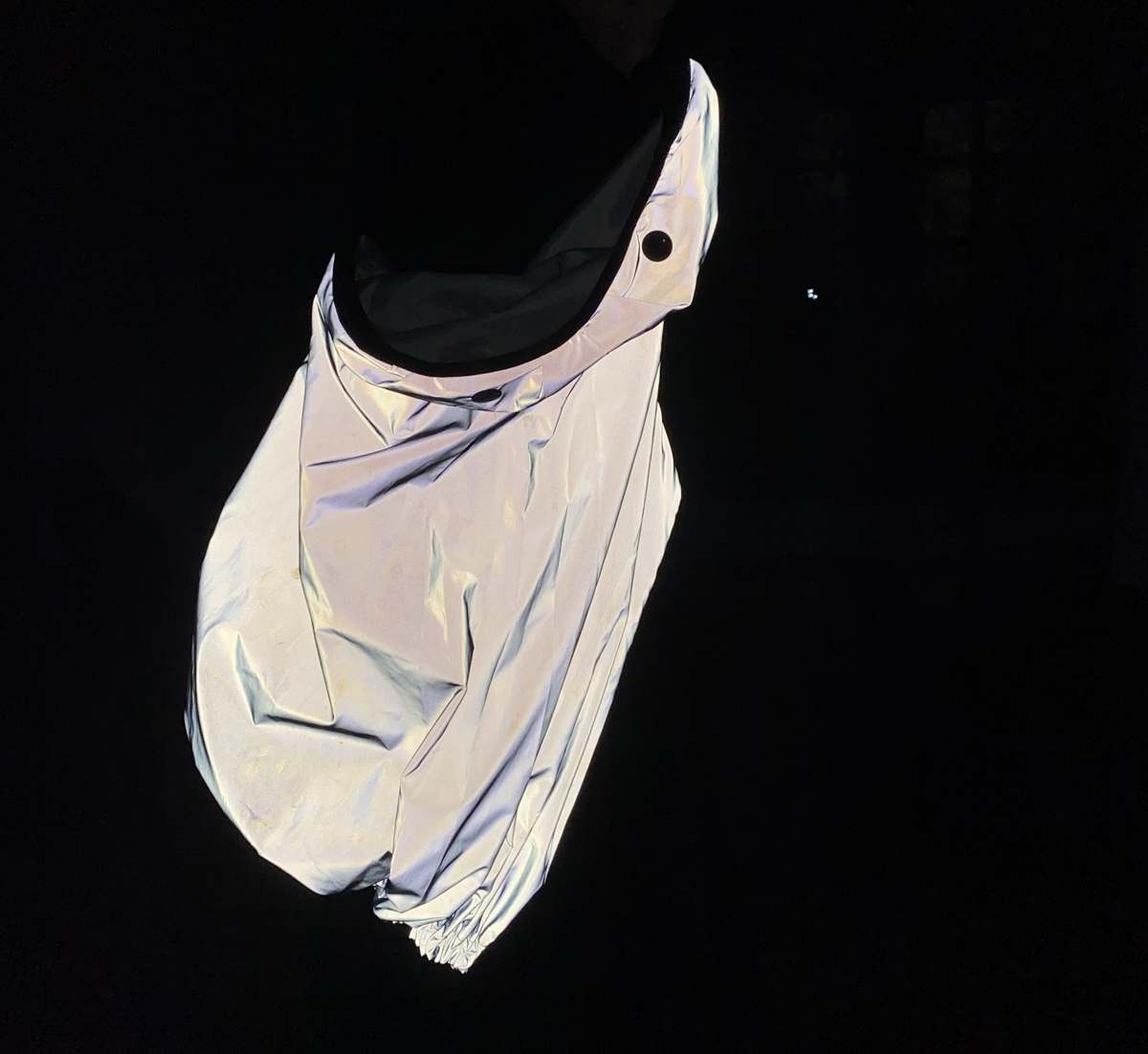 PLAYFULNESS
FLUFFY has been developed as a multi-purpose instrument. It can be used primarily as a bag or carrying system for the shoulder, at the waist or around the neck. FLUFFY can be folded, stretched and re-tied to be reconfigurable for different purposes. FLUFFY was developed as a non-binary garment to consciously demand the user's positioning in relation to their own appearance. Although FLUFFY is made of clearly functional materials that serve a clear purpose, wearing FLUFFY requires a playful, creative thinking from the user to individually define the actual meaning or sensuality.
passed prototype sketches