The balance is one of the principles of design composition. The balance can be:
1 asymmetrical / Chaos,
2 bilateral reflection / mirror
3 rotational / translational symmetry
4 fractal – self similar symmetry
5 behavioral – flow, meanders, wave, osciallation
[https://eclass.upatras.gr/modules/document/file.php/PDE1462/Symmetry_in_nature_and_symmetry_in_fashion_design.pdf]
The body plans of most animals, including humans, exhibit mirror symmetry, also called bilateral symmetry. They are symmetric about a plane running from head to tail (or toe).
Bilateral symmetry is so prevalent in the animal kingdom that many scientists think that it can't be a coincidence. After all, there are infinitely more ways to construct an asymmetrical body than a symmetrical one. And yet, fossilized evidence shows that bilateral symmetry had already taken hold in animals as early as 500 million years ago.
…
DURING THE EARLY PART OF THE 20TH CENTURY, the famous Harvard mathematician George David Birkhoff developed a mathematical formula which he believed could be used to gauge how beautiful and appealing a work of art was.
Birkhoff's formula relied on two abstract concepts: complexity and order (or symmetry). According to Birkhoff, if something is complex, it will be more appealing if it is less symmetrical. Alternatively, if something is highly-symmetrical, it is better if it is less complex.
The formula seemed to make sense in theory, but there was one major problem: how to measure complexity and symmetry? Birkhoff claimed there was a way to do this, but his methods were too subjective for most people's tastes and his formula was soon forgotten.
Despite his failed effort, Birkhoff's idea that symmetry is a crucial determining factor for an object's aesthetic appeal is once again gaining credence in science, but in a slightly different form. In biology, recent studies have found that humans and other animals are highly attuned to symmetry in each other and often use it to gauge beauty and health during mate selection. Sensitivity to symmetry, it seems, is ingrained into our behavior.
Physics also tell a more precise aspect of symetry: … his definition takes into account bilateral symmetry but it also includes other symmetries as well:
Time translation symmetry: Physical laws do not change with time.
Translational symmetry: The laws of physics are the same whether they are acting in our solar system or at the far end of the universe.
Rotational symmetry: The laws of physics don't change if we turn around.
[http://www.livescience.com/4002-symmetry-nature-fundamental-fact-human-bias.html]
Tiling/Texture in Nature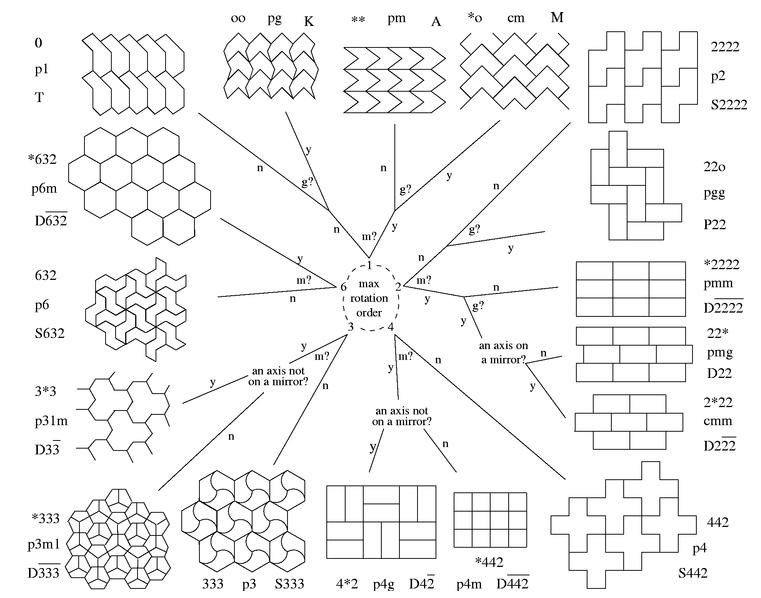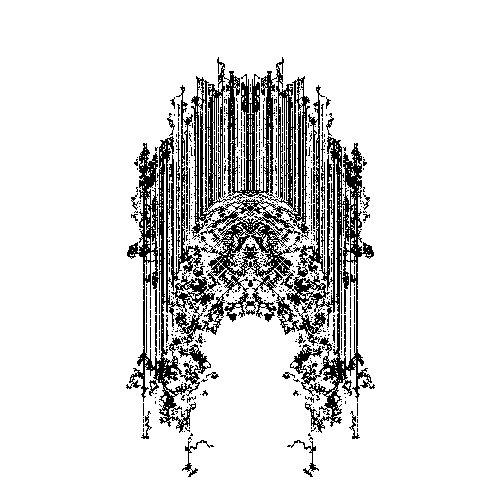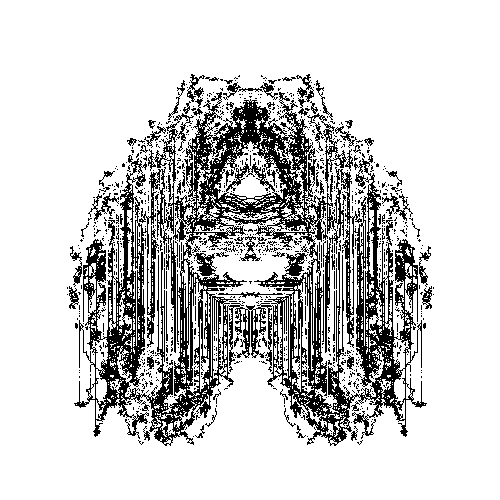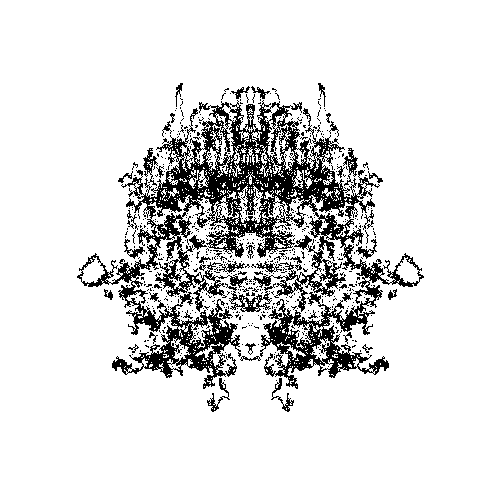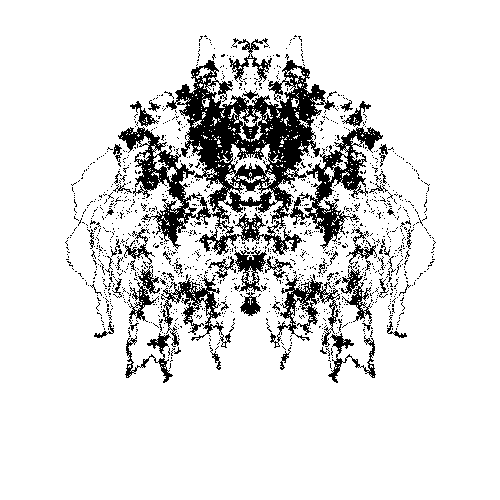 Alle Arbeiten basieren auf einem einfachen Zufallsalgorithmus. Es variiert die Spiegelung um x-Achse, x- und y-Achse oder keine Spiegelung. Was erkennen wir?